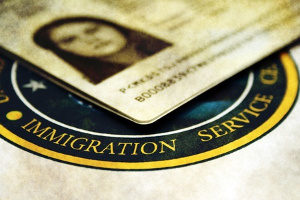 After graduation, many international students explore job opportunities in the U.S. However, not all companies will hire and offer an international student an H1B sponsorship. Fortune 500 companies are more likely to hire and sponsor international students to fulfill a gap that cannot be met by the local talent pool. In the fiscal year 2016, more than 40,000 companies submitted H1B visa applications. Fortune 500 companies make up more than one-third of the 30 total organizations that have the most approved H1B petitions. Here is a look at the top companies that hire international students and sponsor H1B.
1. Cognizant Tech Solutions
Cognizant Tech Solutions had the most H1B visa petitions approved by the Department of Homeland Security in 2016 by a landslide with more than 20,000 approved. This Fortune 500 Company is an American multinational corporation that offers IT services, including technology, digital, operations, and consulting services. Headquartered in Teaneck, New Jersey, Cognizant is a global leader in business and technology services with talent hired worldwide.
While Cognizant Technology Solutions is one of the biggest companies that hire international students and sponsor H1B, requirements are tight. Applicants must have several years of experience, possess good knowledge of the job technologies, and must be able to communicate well both verbally and in writing.
2. Infosys
Infosys had the second most H1B visa petitions approved by the DHS in 2016 with nearly 15,000 approved. The multinational corporation, headquartered in Bengaluru, India, provides business consulting, outsourcing, and information technology services. The global leader in consulting and technology services helps clients in over 50 countries create and execute digital transformation strategies.
While Infosys remains one of the top companies that hire international students and sponsor H1B, these numbers are likely to decline soon. Infosys has been forced to hire more U.S. workers as of late as temporary business visas, including the H1B category visa, become more difficult to obtain.
3. Tata Consultancy Services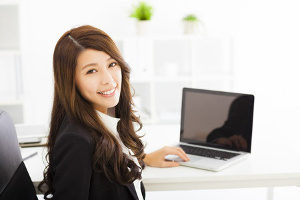 Tata Consultancy Services is a multinational Indian information technology service offering business and consulting services. Headquartered in Mumbai, Maharashtra, the company operates in 46 countries and remains one of the largest Indian companies by market capitalization. TCS has been placed among the most valuable IT service brands worldwide. South Asians currently make up approximately 95 percent of the company's 14,000-person U.S. workforce, sourcing most of its workers through the H1B program.
4. Accenture
Accenture PLC is a global management consulting company that offers consulting, strategy, technology, digital, and operations services. The leading professional services company is a Fortune 500 company incorporated in Dublin, Ireland. The company currently has more than 425,000 employees who serve clients in over 200 cities and over 120 countries. In August of 2017, Apple Inc. announced its new partnership with Accenture to offer iOS business solutions.
Because of consulting firms like Accenture, more and more people have the opportunity to work with companies that hire international students and sponsor H1B.
Jobs for International Students
International students are often concerned about which companies are willing to hire and sponsor them. If you are an international student in search of work, it is a good idea to look for companies and organizations that have hired international workers in the past. It sometimes takes research to locate companies that hire and sponsor students in the field of work you want. In addition, potential employers are often hesitant to sponsor international graduates due to the visa conundrum. Pursuing an international job candidate can also be risky for employers due to the visa lottery.
When candidates fail to obtain visas, the company essentially loses both time and money. That is why larger companies who have heftier financial and legal resources often hire international students who require work permits or visas. Some companies also avoid hiring international students due to cultural hurdles, language barriers, and security issues that can arise when hiring international candidates. International hiring is most common in the consulting, manufacturing, technology, and finance sectors, but also occurs in services, energy, and healthcare. Regardless of the risk, many companies continue to take on these risks to acquire their chosen job candidates.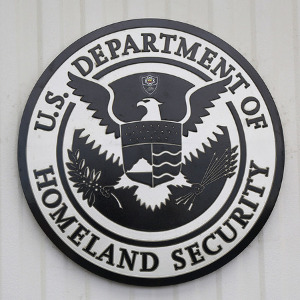 If you are an international student, start building a list of companies that sponsor in your field. If you see a job opening, search online to see if that company has sponsored internationals for that position in the past. You want to be upfront about your visa sponsorship from the start. Do not wait until your last round of interviews before mentioning your situation. You also want to be well-informed about your visa options. You can find a wealth of information regarding citizenship and immigration on the official U.S. Department of Homeland Security website, a trusted source for information.
Familiarize yourself with the various types of work visas that are available to internationals. The three main types include J-1, O-1, and H1B. J-1, or Exchange Visitors, is designed for foreign professionals who come to the United States as trainees or interns to work short-term for a program sponsor. O-1, or Person of Extraordinary Talent or Achievement, is awarded to people who have demonstrated that they stand at the top of their fields. Finally, HB1, or Specialty Occupation Worker, is a competitive program for international professionals who want to be employed in the United States. Unfortunately, the government grants just 65,000 new H1B visas each year.
While the list of companies that hire international students and sponsor H1B changes from year to year, the majority of these companies will continue to employ large numbers of internationals and sponsor a great deal of visas. Today, the list of top companies that hire and sponsor international students is largely made up of Fortune 500 companies. However, there are also small companies and organizations willing to hire talented workers. International students who qualify for H1B visas have the opportunity to work in the United States for up to six years. As international students make up between 10 and 15 percent of each undergraduate class annually, it is important that these students are able to secure jobs after graduation.
The following two tabs change content below.
Beeraj Patel's philosophy is simple - make it easy for talented and ambitious individuals to have access to immigration materials so that they can make the choice which is right for them.
Latest posts by Beeraj Patel, Esq. (see all)